---

---
Designed by Thierry ARSAUT.
Thierry ARSAUT (eMail)
19 lot.Pétripaule,
Imp.Cattun, Bassussarry
64200 BIARRITZ
FRANCE
Tél.(33) 05-59-43-13-78 (answering machine)
This font is a cursive synthesis of types used across the Basque country (North & South).
This font contains the complete range of lowercases.
This is the only Basque font to do that.
Most of Spanish or German special characters have been adapted and included to this font.

EXAMPLE :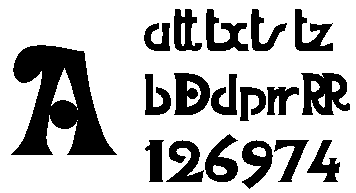 GO BACK...